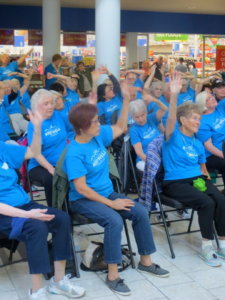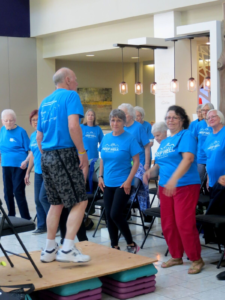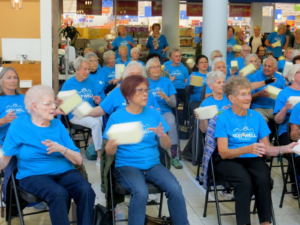 Keep Well Week on the North Shore was celebrated from September 17th to 21st.
An exercise demonstration  at Capilano Mall on Wednesday, September 19th attracted a lot of attention.
Thank you to everyone who came and supported us. A big Thank You to Starbucks at Capilano Mall who supplied the coffee.